5 Best Free Cloud Storage Services You Can Use Now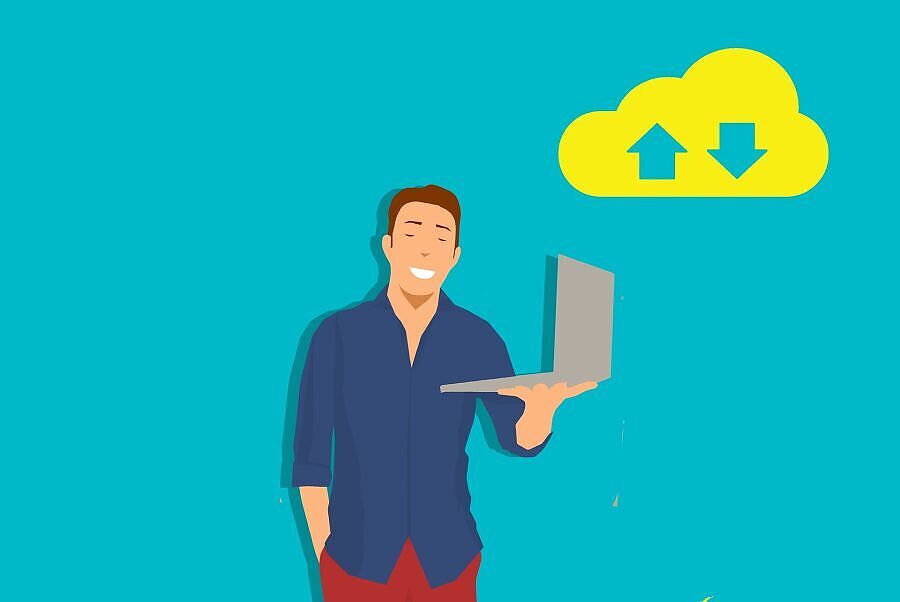 In today's digital age, cloud storage has become a crucial aspect of our everyday lives. With the constant need to access files and documents across multiple devices, having a reliable cloud storage service is more important than ever. We've compiled a list of the top 5 best free cloud storage services you can start using today. They offer convenience, accessibility, and security, ensuring that your files are always within reach. Let's dive in!
1. Dropbox
Dropbox has long been a frontrunner in the cloud storage industry. With its user-friendly interface and seamless syncing capabilities, it's no wonder that millions of users trust Dropbox to keep their files safe and accessible. The free plan offers 2 GB of storage space, which can be upgraded by referring friends or through paid plans.
Features:
Easy file sharing
Seamless integration with third-party apps
File version history
Offline access
Mobile apps for iOS and Android
2. Google Drive
Google Drive is another excellent choice for free cloud storage. Offering 15 GB of free storage, it's hard to beat the generous space allocation. With a Google account, you can access Google Drive and collaborate on documents, spreadsheets, and presentations in real-time.
Features:
Real-time collaboration on Google Workspace apps
File sharing with adjustable permissions
Integration with Gmail and Google Photos
Advanced search and file organization
Mobile apps for iOS and Android
3. iCloud Drive
For Apple users, iCloud Drive is a natural choice for cloud storage. Offering 5 GB of free storage, it's a convenient way to store and access files across your Apple devices. Although iCloud Drive is best suited for Apple users, it's also available on Windows and through the web.
Features:
Seamless integration with Apple devices
Real-time collaboration with iWork apps
File sharing with permissions
Automatic backups for iOS devices
Two-factor authentication for added security
4. OneDrive
OneDrive is Microsoft's cloud storage solution, offering 5 GB of free storage. It's a great choice for those who use Microsoft Office applications, as it's fully integrated with the Microsoft 365 suite. OneDrive also offers a Personal Vault feature for added security.
Features:
Integration with Microsoft 365 apps
Real-time collaboration on Office documents
File sharing with adjustable permissions
Automatic photo and video backups
Mobile apps for iOS, Android, and Windows Phone
5. Hubic
Hubic may be lesser-known, but it's a solid choice for those looking for free cloud storage. With 25 GB of free storage, it offers more space than most free plans. Hubic also supports file sharing and automatic backups for photos and videos.
Features:
Generous storage space for a free plan
File sharing with adjustable permissions
Automatic backups for photos and videos
Cross-platform compatibility with iOS, Android, and Windows
Web-based interface
In conclusion
There are many great free cloud storage services available for personal use. Each of these top 5 services brings unique features and benefits to the table. Whether you're an Apple devotee, a Google enthusiast, or simply looking for a generous storage space, there's a solution that fits your needs.
By using these free services, you can rest assured that your files are safe, secure, and accessible whenever and wherever you need them. So go ahead, give one of these fantastic free cloud storage services a try, and enjoy the convenience and peace of mind they bring to your digital life.