Best Navigation Apps to Beat Traffic and Save Money and Time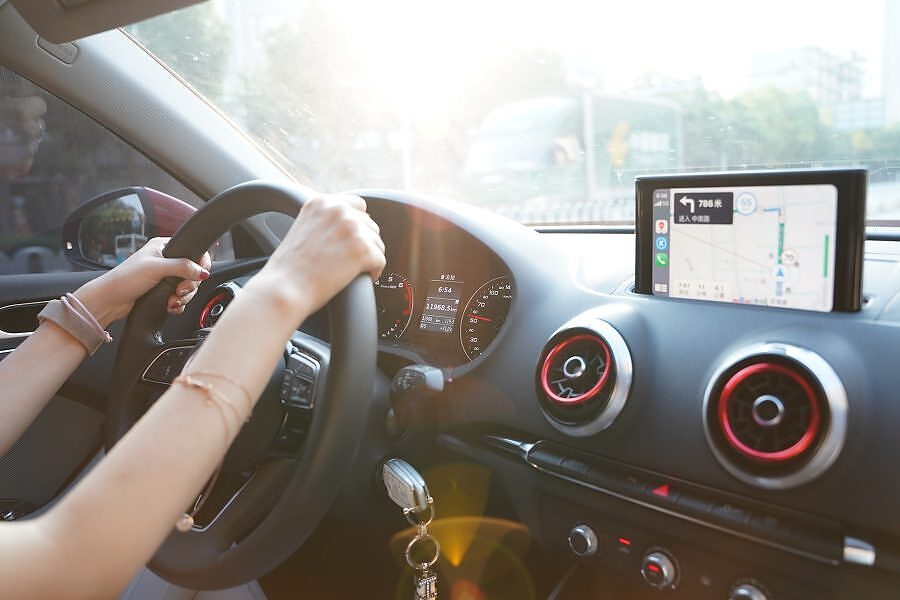 Are you tired of being stuck in traffic, wasting precious time and burning fuel? Luckily, with the advancements in technology, there are navigation apps available that can help you avoid heavy traffic and save both time and money.
We will explore the best navigation apps that can efficiently guide you through congested roads, offering you alternate routes to escape traffic jams. Let's dive in and discover these time-saving and cost-effective solutions.
1. Google Maps: Your Reliable Travel Companion
When it comes to navigation apps, Google Maps stands as a reliable and well-known option. With its vast database and real-time traffic updates, Google Maps can effectively guide you to your destination while avoiding traffic congestion.
Google Maps provides super-accurate turn-by-turn directions, estimated travel times, and even suggests alternative routes when traffic conditions worsen. Whether you're commuting to work or embarking on a road trip, Google Maps has got you covered.
best features of Google Maps:
Real-time traffic updates and alternate route suggestions.
Detailed turn-by-turn directions.
Availability across multiple platforms and devices.
Integration with other Google services, such as Google Assistant.
If you prefer a navigation app that relies on the power of the community, Waze might be your ideal choice.
Waze gathers real-time traffic information from its user base, allowing you to benefit from collective insights. Users can report accidents, hazards, and other road conditions, helping you navigate around potential traffic hotspots. Like Google's offering, Waze gives you voice-guided navigation, speed limit alerts, and even provides information on nearby gas stations.
best features of Waze:
Real-time traffic updates based on user reports.
Community-driven hazard alerts and road condition information.
Voice-guided navigation and speed limit alerts.
Integration with Spotify for seamless music playback.
3. Apple Maps: The Native Apple Experience
For iPhone users, Apple Maps offers a native navigation app that seamlessly integrates with their devices. Apple Maps provides detailed directions, real-time traffic information, and proactive suggestions for faster routes.
Apple Maps also includes features like Siri integration, allowing you to get directions hands-free while driving. With regular updates and improvements, Apple Maps continues to evolve as a reliable option for avoiding traffic congestion.
best features of Apple Maps:
Native integration with Apple devices and services.
Real-time traffic updates and proactive route suggestions.
Siri integration for hands-free navigation.
Improved accuracy and data reliability over time.
MapQuest is another navigation app that offers reliable guidance while helping you avoid heavy traffic. With its user-friendly interface, MapQuest provides detailed maps, turn-by-turn directions, and real-time traffic updates.
This app also allows you to save your favorite locations, plan multi-stop routes, and even find nearby points of interest. MapQuest's simplicity and functionality make it a suitable choice for those seeking a straightforward navigation experience.
best features of MapQuest:
User-friendly interface and easy-to-use features.
Detailed maps and turn-by-turn directions.
Real-time traffic updates and alternative route suggestions.
Multi-stop route planning and nearby points of interest.
If you frequently find yourself in areas with poor internet connectivity, Sygic offers an offline navigation solution that can help you avoid traffic even without an active internet connection.
Sygic allows you to download maps of entire countries or regions for offline use, ensuring that you have access to reliable navigation even in remote areas.
The app provides turn-by-turn voice guidance, lane assistance, speed limit warnings, and real-time traffic updates when connected to the internet. With its offline capabilities, Sygic becomes a valuable tool for travelers and explorers who want to avoid traffic and save on data usage.
best features of Sygic:
Offline navigation with downloadable maps.
Turn-by-turn voice guidance and lane assistance.
Speed limit warnings and real-time traffic updates (when connected).
Advanced features like parking suggestions and fuel prices.
Conclusion
When it comes to navigating through heavy traffic and saving time and money, these 5 great navigation apps are here to assist you.
Whether you prefer the reliability of Google Maps, the community-powered insights of Waze, the seamless integration of Apple Maps, the simplicity of MapQuest, or the offline capabilities of Sygic, each app offers its own unique advantages. Download the app that suits your needs and start avoiding traffic congestion like a pro.
Remember, these navigation apps are powerful tools, but it's always wise to exercise caution while driving. Pay attention to the road, follow traffic rules, and use the apps responsibly to enhance your driving experience. Say goodbye to traffic frustrations and embrace smoother journeys with these fantastic navigation apps at your fingertips!
Note: The availability of these apps may vary depending on your location and device. Make sure to check your app store or official websites for the most up-to-date information and compatibility.
Disclaimer: The mentioned apps are third-party products, and their respective trademarks and logos belong to their respective owners.